About FinsQ
FinsQ provides one stop solution for all Finance & Secretarial related jobs. The group includes associates and consultants spanning all major professions within finance & legal domain including Chartered Accountants, Company Secretaries, Cost Accountants, MBAs, CFAs and Lawyers.
The motto is to bring all necessary expertise under one roof to help businesses address bulky or unstructured problems quickly and effectively. We strive to take care of your non core functions of accounting, budgeting & management reporting in a manner that timely and reliable information is available to the stakeholders at all times while ensuring you remain compliant to government rules and regulations.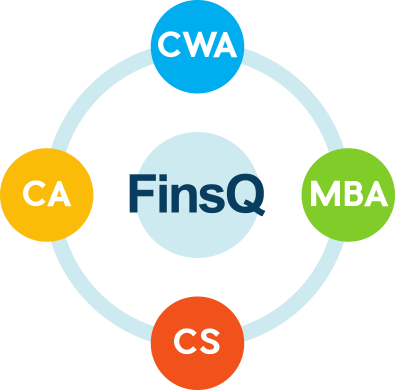 Starting from Business Set up to compliance, we ensure this Non-core activity is taken care of timely and efficiently.
Business set up services, Statutory Compliance
Consult experts for all finance and compliance related queries
Process engineering / re-engineering, Strategic consultation, Finance consultation for Startups.
Let us handle those support functions. We follow modular approach and flexible to work on both partial as well as complete outsource model.
Virtual CFO, AR/AP Management, MIS/Payroll
Why FinsQ
Experience and Knowledge Base